Hi all,
I am still figuring out what the beautiful Zynthian is capable of.
As for now, I have a custom setup, with RPI4B, RPI headphones as my audio channel and the original 7"touch screen attached.
After selecting the Amsynth, I ran into an almost frozen pi.
This is what Top told me.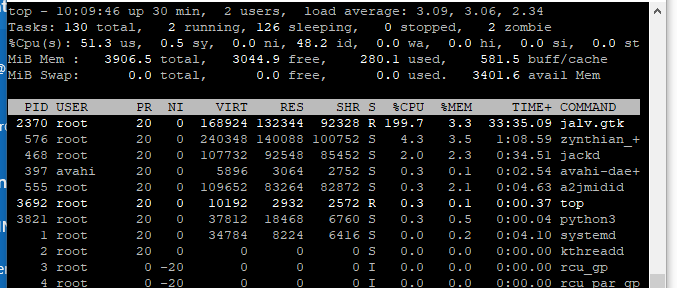 And there was this red triangle warning sign.
After some time I could remove the layer and try it again.
Now jalv.gtk is acting normal with abut 2%.
What can this be?