Hi,
I discovered something very weird.
This can be reproduced very easy with the Saffo Synth with Angry Sweep, but I have seen it also with FluidPianos/Electric Piano.
When I modify Osc0 and next Osc1 and then go back to Osc0, I see that the settings are changed also.
This also occurs with the other Osc's. And it happens in both VNC viewer as with the touchscreen.
Also, when I repeatedly click the red cursor beam on Osc0, I can also see the settings changing.
Furthermore, the digital values do not correspond to the dials.
I cannot remember having seen this in previuos releases.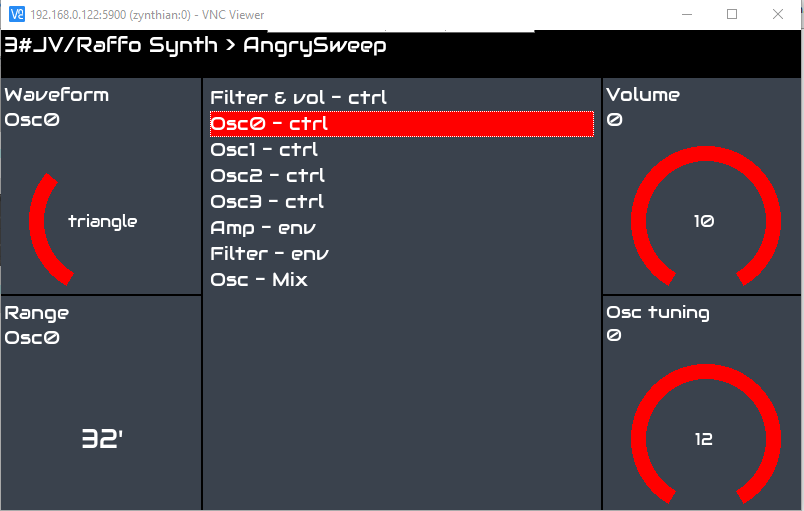 this after click one.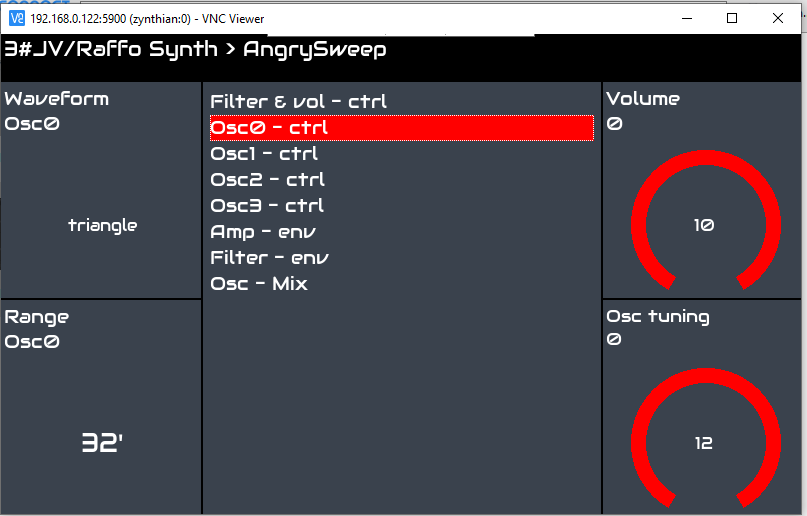 This after some more click. I did not alter the values directly.