Hi there!
So I spend some time with the Zynthian now, and it was definitely worth the effort ! So I plan on integrating it in my setup, ridding the pc at the same time, which was my aim at first.
Two (minor) issues have appeared though:
1- the 'learn/snap' fonction doesn't seem to work using the encoder.
It's possible to go in 'snap mode' using the touch screen so it really isn't a huge problem. Furthermore the encoder works perfectly fine in the other menus.
2- in some of the menus I can't seem to reach the bottom, especially in those implicating loads of controls like the 'JV/Vex' for instance;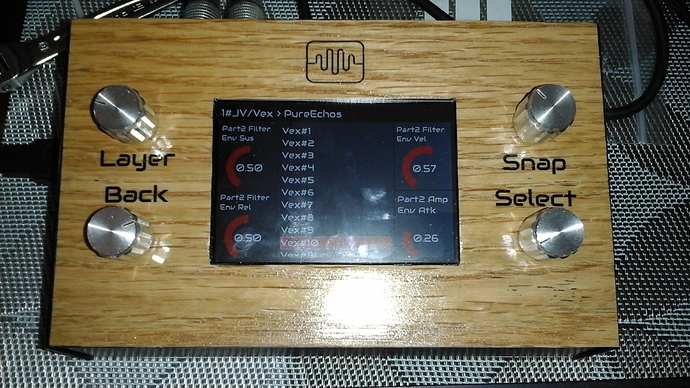 I see there's more candy in the bottom (Vex#11, and maybe even more, but I don't know how to reach for it…is this where @wyleu would use the epic
emoji ?
Mmm…but apart from these details I absolutely love it!