Today I mounted the raspberry pi with audioinjector DAC and my LCD Waveshare 3.5 (A) but without encoders with MCP23017 (because I will build the encoders interface). But I have a few questions:
The touch interface work without the encoders?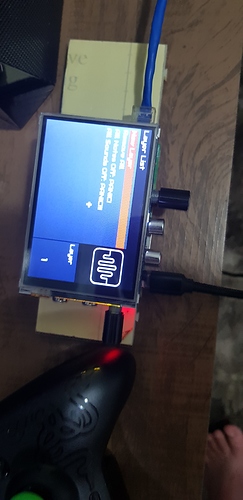 UPDATE:
I've changed the LCD configuration to piscreen 3.5 (v2) at the web interface and got touch working. Probably my waveshare 3.5A is fake. Anyway, all now works as expected. Tomorrow I'll test with a midi controller and try to build the MCP23017 interface. At last, I'll try to find a ribbon cable to detache the LCD from audioinjector GPIO. When I get a fully funcional zynthian box, I'll to design the enclosure and all conection position (midi in/out audio inputs and outputs).