Hello there,
I decided to open up a new thread for a different problem I have with the build from this thread .
So I have the entire v2+ kit assembled, only the the audio-in jack is missing but that is for later.
I can boot up the zynthian correctly and use the entire interface, but the controllers aren't working. Pushing, turning, it all has no effect on each 4 of them. Everything else does work afaik (audio/midi). My first guess is that it ain' t connected to the controllers themselves but to the JST connector. My mainboard looks like the one in the wiki, http://wiki.zynthian.org/images/6/69/IMG_1277.JPG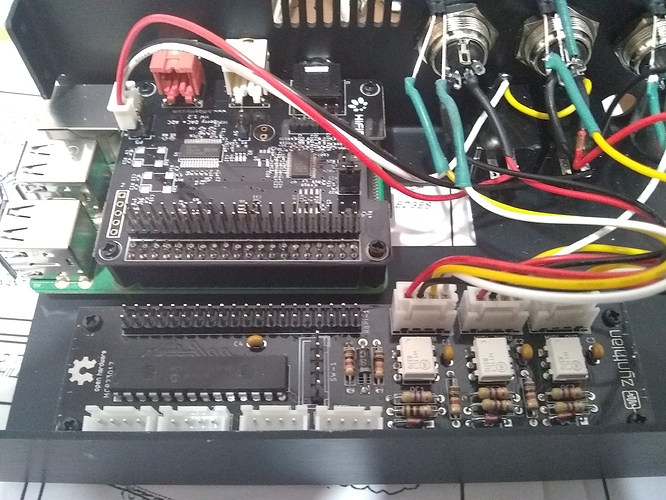 But there' s something not right. The JST-connector attaches on the mainboard only very loosely to the pins. Did I maybe solder it in upside-down?
Other things I inspected:
I re-checked through webconf if I'm using the correct hardware config plus did an upgrade. V2+ is selected. Even checked other versions (V2,V3) to see if it works, no hope.
Obviously I checked the solder connections of the encoders, but they look fine. Also it be more likely to have one or two encoders not working instead of all 4.