This young man is looking for Autobahn? Let me see what I can do for you. Give me 1-2 days.
Remember that the step sequencer remains in prototyping (despite its foray into the limelight) and the file format will change with possible loss of previously saved data, i.e. don't depend on your sequences being supported in future version. Once I have this nailed down (and every day gets closer…) I will avoid such compatibility issues but for now, please don't create sequences you expect to keep. I recommend you save them in another format until we have a stable version. (I hear pencil and paper was quite fashionable for many centuries!)
We, of course, back up, here at Zynthian Towers to nothing but the purest vellum maintained by an army of monks with increasingly, developing faith issues . . .
The process of keeping alive a known sequence( s) will really aid that process, but as @riban says they are cattle not pets
( oh god, that almost writes the next three months . . . )
I wonder if Autobahn sequence is not drawn, using a mix of animal oil and natural pigments, on the walls of Lascaux cave, between a deer and a machine gun…
Wait, we can play simultaneous sequences now?!?!?
YES!!!

@riban Your contribution to Zynthian will be long remembered. THANK YOU SO MUCH!!!
I've been playing with the sequencer more, and I have some observations (and another
).
Three On Three, by Jtunes


1#LS>SFZ/Drum Machines/Roland TR909
2#JV/Obxd>KVR_Bass/EBMRQBass_-_01
3#JV/Helm>None/SF Brass_Portamento
->JV/GxFlanger>
4#JV/Obxd>KVR_Brass_Synths/BzSYN_Might_as_well
->JV/Tal-Reverb>
5#JV/Noize Mak3r>None/FX S-chained rise 4 s/l
So…
With all these tracks playing, I'm starting to get clicks in the recording. I do have the audio output on my Zynth set to RBPi Onboard Audio currently. That might make a difference, but I'll have to test that more.
The synchronized clip start feature will occasionally sync tracks out-of-phase (if that makes any sense). It actually happened in my demo at 0:53.
The Save function doesn't yet save the pad modes, but it probably should. Do we have specs for a .zynsong format yet?
Keep it up @riban!!!
I am aware of sync issues which are improved in the version I am working on.
The file format is documented in a document in the source code however that is changing with next release.
Pad configuration will be more complete in next version. Things are changing significantly there. I need to iron out some issues but am eager to get this out because it implements the core functionality and will allow documentation and users to start using it properly.
Woaooo! Great track!! Is it the first zynthstep "full" track ever published?
The on-board audio is a crap … I'm pretty sure it will improvea lot with a decent i2C soundcard.
Regards,
I guess what I want/need is a soundcard with a headphone jack. Maybe this?

It seems a very good option if you want a headphones output …
Had another play with the sequencer last night and it is getting better all the time. Liking that I can use the pads now, and I know you have plans @riban, so I will save my feature requests for jitsi chat. One puzzle that comes to mind though… I wonder if there is a sampler on zynthian that could stretch a .wav loop to match the midi loop timings?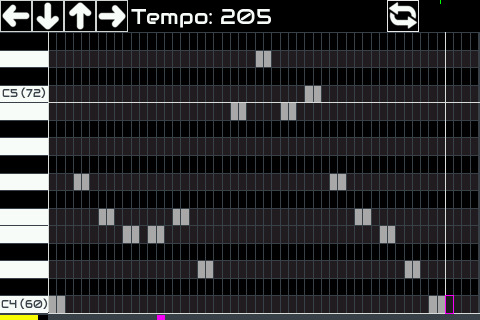 I started the ELP sequence from KarnEvil 9 Part 3, using the touchscreen & a stylus
Actually was fairly easy to build as it went along. . .
I will render the sound of this when I can gt to the zynth that's playing it to put it into record … .

Hi everyone, I tried this sound card. When you play the keyboard, clicks are heard when you press keys.
Karnevil 9 ?? Never would I spend time on this 24beats sequence… not a single second… eh eh…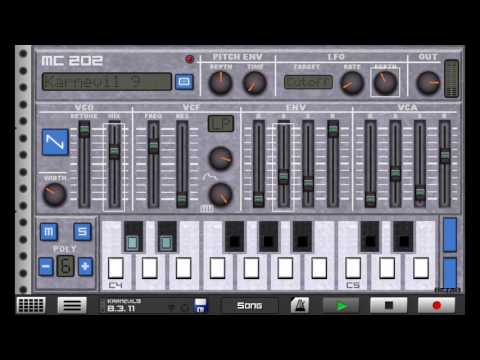 And btw… I loved my MC202, when I had one…
Now that step sequencer is merged into master, you can get your (relatively) stable kicks in the mainstream. I have been hard at work breaking it behind the scenes (you gotta break eggs…) and need to push some of these changes to the feature/stepseq branch (so that I don't lose it all when the cat eats the μSD). This is likely to break things and certainly make things work differently. Please switch back to master to continue normal service. If you want to cut yourself on the bleeding edge updates then watch this space and I will try to describe the updates but for now, expect it to be a bit wonky.
YOU HAVE BEEN WARNED

Smells like something is baked in the kitchen.

And never… NEVER… in my whole life… would I program my Arturia Beatstep to feed microDexed with this 12 notelets sequence, no no !!

(@C0d3man : Missing autopan, don't you think so ??? eh eh… Kidding is life…)