I would like to present to you my Zynthian Mobile kit: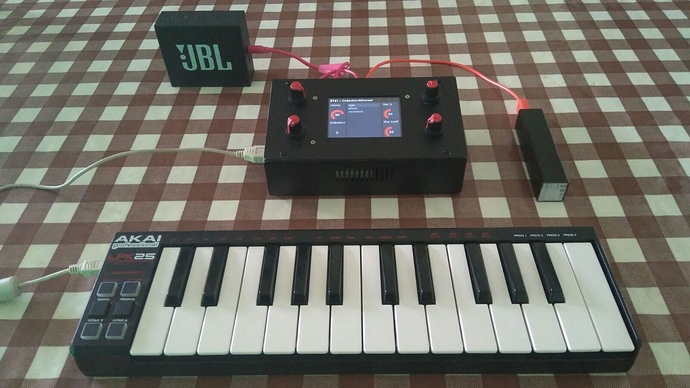 In the future, it would be nice if we could integrate the battery inside the case, including the charger circuit and a real power-on/power-off switch.
Also, a working headphones output should be added to zynthian. I tried to do it some months ago, but i didn't finish the task.
Currently, i think the better option is using the IQ-Audio sound card:
It's a little bit more expensive than HB, but a few euros doesn't make a big difference and the integrated headphones output is a nice feature for zynthian. What do you think?