A friend of mine who has lent us their 3/4 size yamaha piano ( An electric device but built to look like a grand) has recently expressed a desire for a piano to play.
Here's the zynthian answer. It's a hifiberry amp & sadly a Pi3 so it's using the yamaha GM grand rather than Pianoteq.
But as it boots straight up to playing without a head it's pretty good for the job in hand …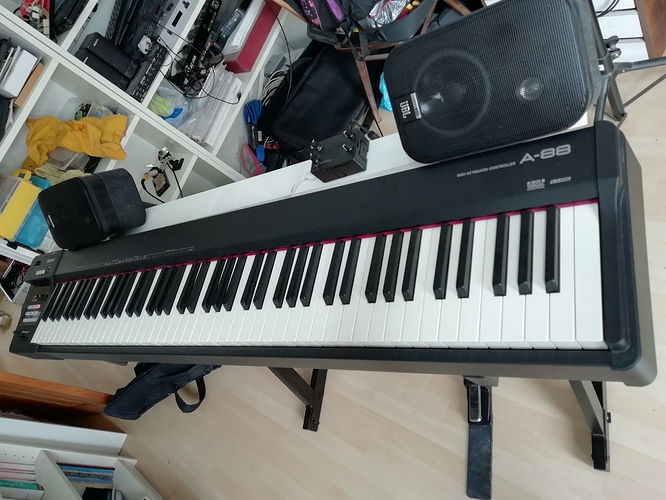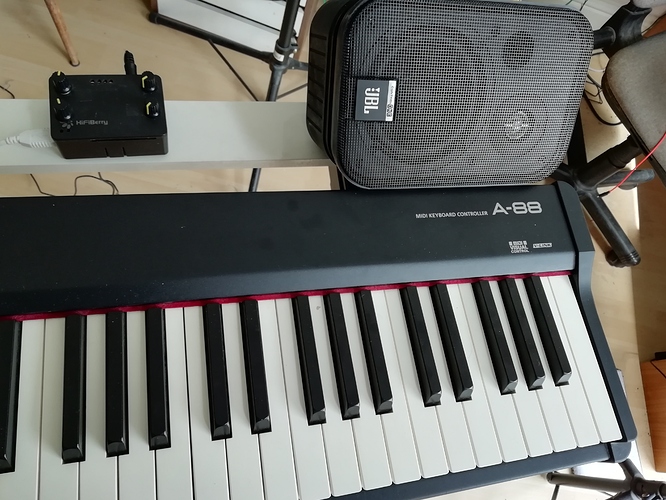 I've mapped the two yamaha controllers to Volume & Reverb . so it doesn't actually need to have the zynth box near the piano keyboard, just a USB MIDI to power the keyboard from the Pi.