I do have a working audio injector …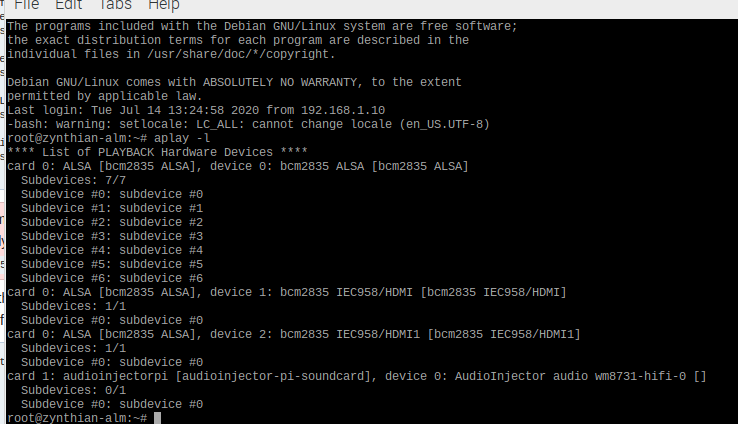 Not sure how I convince it that Card 3 is where It should look…
What do you mean, "Card 3"? If you want Jack to use the audioinjector you should pass it's name in the launch config.
It crops up as card 3 in the aplay -l, I include the audioinjectorpi line in the alsa start up script (from the audio injector default) but alsamixer doesn't find anything.
I was wondering what might have changed in the als a device allocation details.
Really not sure what to try next on this one. I'm not keen to upgrade the audioinjector I have got that's working.
Has there been some major change in audioinjector characterstics for Pi3 to Pi4 ? @mheidt
I just hooked up my zero on a raspi4 and the zynthian starts up and it works.
BuildDate 2020-11-07 and updated today.