Hi,
This plugin looks really interesting ! If I'm not mistaken, it doesn't exist for Zynthian yet.
Chow Tape Model is a digital emulation of a reel-to-reel analog tape machine.
https://github.com/jatinchowdhury18/AnalogTapeModel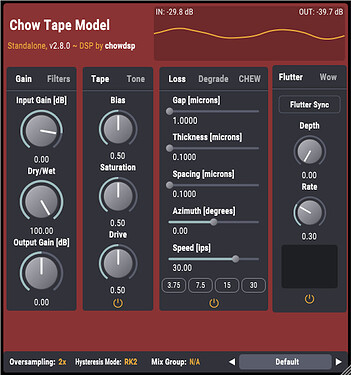 I would like to have this plugin to give a particular color to my sounds !
On the creator's website there are several other interesting plugins, such as a phaser, Klon Centaur overdrive and a delay.
https://chowdsp.com/products.html
The matrix Delay may be too complicated to use but the phaser and overdrive would work well with the Zynthian.
Would it be possible to include them in the zynthian? maybe in the next update?