Can be installed on Zynthian apt install cockpit
Start at boot with
systemctl enable --now cockpit.socket
access at zynthian.local:9090 or <zynth-ip>:9090
Why might this be helpful?
Well… Web based terminal access anyone?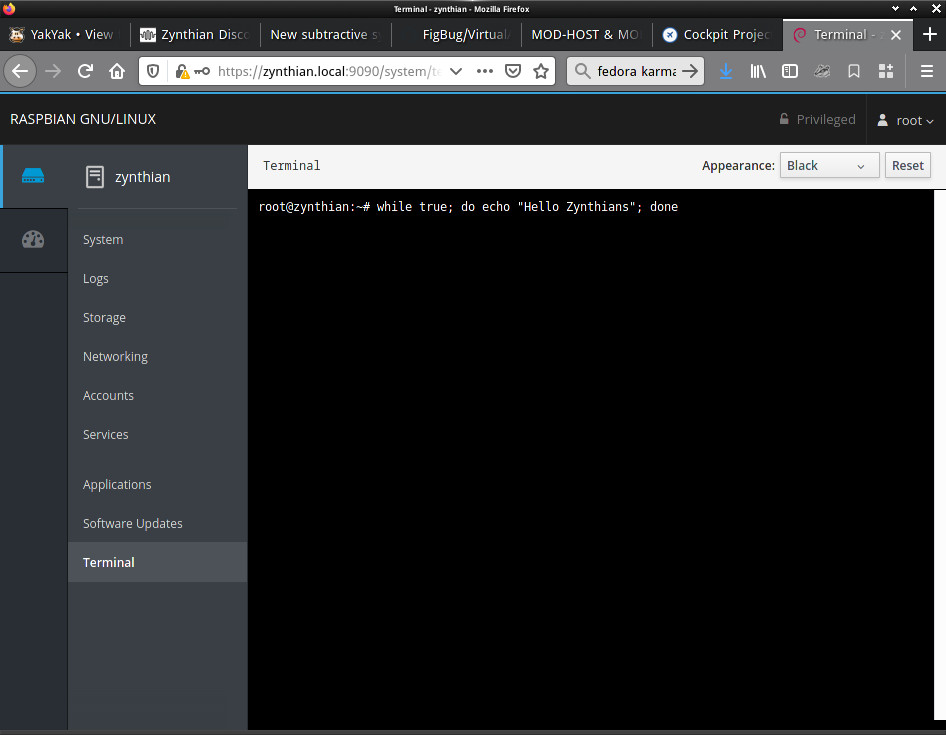 Oh look, a logs tab! And the ability to restart the zynthian service!
Also you can add multiple machines to be managed from one cockipit instance. Like a bastion host. Useful if you have lot's of them.
It may even be possible to integrate the webui into it. I don't know.
I also don't know how this will impact on performance. My understanding is the socket only starts the web service when it's needed.