Hi all.
I built myself a pocket Zynthian powered by a P4 (4GB) 64GB SD and I was wondering if you could help me setup the screen?
This is the screen I bought.
The official drivers for the screen are located here.
http://www.lcdwiki.com/MHS-3.5inch_RPi_Display
If I were to run Raspbian on the Pi, the manual for the screen says I'm to enter in the following into the terminal.
sudo rm -rf lcd-show
git clone https://github.com/goodtft/LCD-show.git
chmod -R 755 LCD show
cd LCD-show/
sudo ./MHS35-show
Which works perfectly for Raspbian.
Getting the display to work right for Zynthian is a problem though. If I go to the terminal and enter in the commands, it fails on "chmod -R 755 LCD show" saying no such file or directory.
If I ignore the error and continue, the installation proceeds and the display shows the Zynthian logo, but then displays a lot of text and no Zynthian GUI.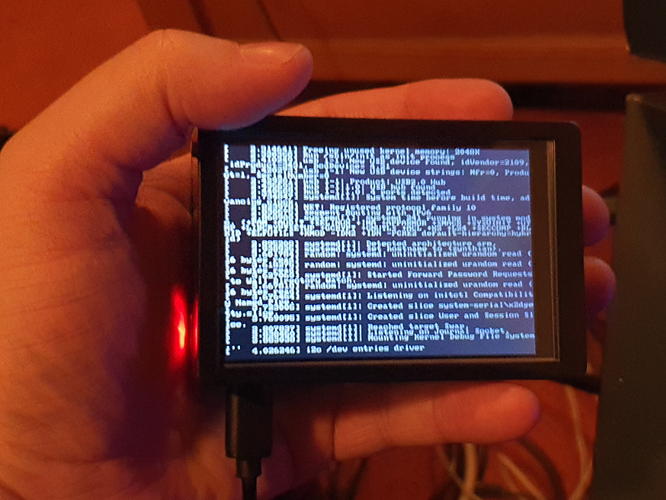 Any idea's on what the best approach is to get this display working with Zynthian? Using the Web Config, if I select PiScreen 3.5 V2, the screen does work, but the image quality looks 256 colours and the touch screen is all inverted and flipped.
Kind regards
James