I just noticed this Electro-Smith music board design started on kickstarter around Feb 2020, looking like an Arduino special purpose MKR board, this little PCB the same length as but more interesting than the Pi Pico, is fairly potent, it's 64Mb of RAM stands out.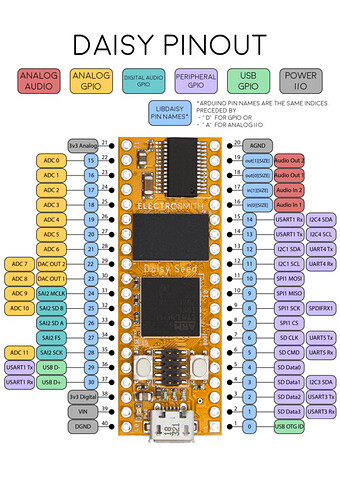 STM32, 480MHz ARM Cortex-M7 MCU, High fidelity AKM stereo audio codec with up to 24-bit 192kHz, 64MB of SDRAM, and 8MB of flash memory, software DSP Lib
Listed on the sales page for $27.95
They offer a line of expensive accessories the Daisy Seed board plugs into.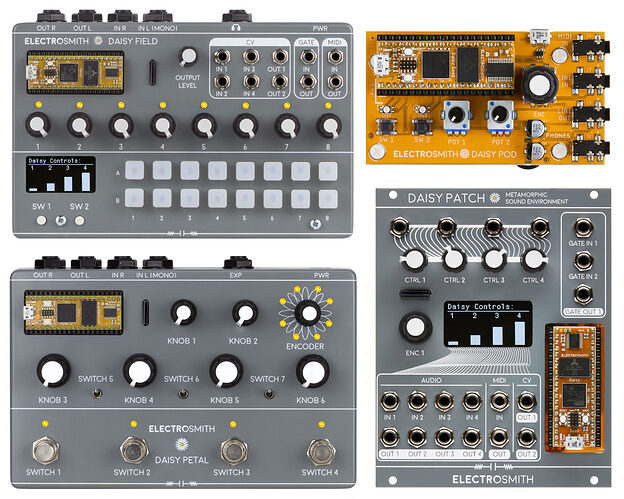 Must have spent some of their kickstarter seed money on their trip to NAMM 2020 (video)
The site mentions a 7 day ship delay due to covid, while there is some supply issue discussion on their forum, the AKM AK4556 Codec factory in Japan had a fire. ( (Digi-key has no stock of that part) The codec is a consumer level chip with good S/N numbers.
Wiki . . . Github Code
In a brief announcement in TheVerge there was mention of the Kickstarter track record:
"According to a study run by Kickstarter in 2015, roughly 1 in 10 "successful" products that reach their funding goals fail to actually deliver rewards."
. - - - - - - - - - - - - - - - - - - -
STM32 Linux Port for Cortex M7 boards possibilities for the no MMU chip?
Some years ago uClinux was a sort of Linux that could run on such a chip (the uClinux site seems to be no more, oh well…)
Porting mainline kernel to ARM Cortex-M7 microcontroller (Project stalled? at 80%)