Doing my usual every 10 year thing of getting my head around home theatre tech for a friend, I looked into what Dolby Atmos means in terms of home theatre receiver and speaker setup. But during the research, I came across Dolby Atmos specialty headphones which then lead to the Dolby Atmos via software on Windows and iPhone rabbit hole.
The first two are not really accessible to me to play with at the moment and iOS requires a subscription to Apple music so that left the Windows Store Dolby Acess app (free demo for a week, US$14.99) which seems to add a spatial codec and EQ to your normal headphones.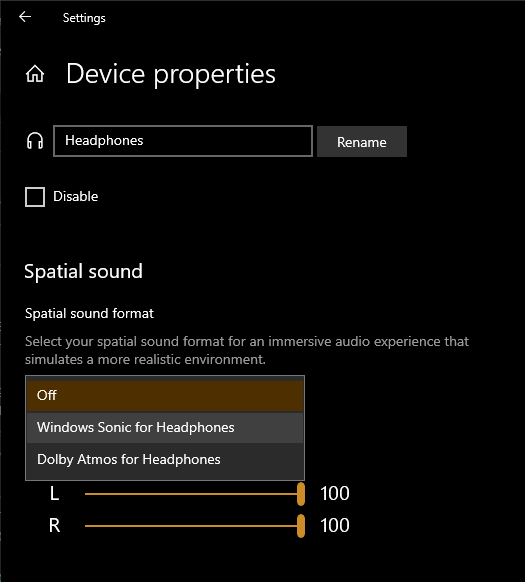 I tried it out on Windows 10 using a 5.1 DTS Master Audio Bluray Aliens (1986) and random YouTube I listened to this week (a mix of interview audio, instrumental and vocal music) with my preferred clipon headphones Koss KSC75 and was reasonably impressed.
My general feeling is that it is probably cheating and mixing a bit of each stereo channel into its opposite to create the spatial feel. It also seemed to better blend the 5.1 audio in a more balanced way … vocals up front, sfx more detailed and separated from the vocal track.
It could be just a better mix and EQ too. So its probably not as the creator intended but it also was not an unpleasant experience in clarity and how open the sound felt.
I would be interested to hear anyone else's thoughts and experiences.