Hi to you all,
I am new in this great world of Zynthian.
After working a couple of weeks to understand the Zynthian project i have some issues.
First of all building the hardware isn´t ready yet.
In between i want to understand the software.
When i look at the browser to the pedalboards library i see a couple of empty pedalboards (except the Default on of course).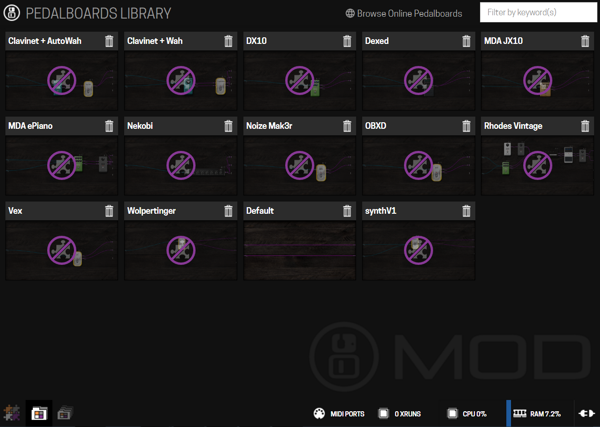 When i click on it i get the error: "Failed to install some required plugins, do you want to load the pedalboard anyway?"
So the plugins ain't on the right place.
I see the plugins in the recipe folder. ( i think)
I've also installed the great "BETA-Tests: more LV2 plugins for MOD-UI"
Update succeeded.
What am i doing wrong ?
Thanks for you answer.
Jan.