Hi everybody. I'm triying to connect my acoustic guitar to Zynthian in order to use it as audio processing and Sooperlooper. I know that I will probably need a preamp or a DI box in between, but first I want to check how it works. So far I've been using my Zynthian with my midi keyboard and never tried analog input.
I own an official V4.6 kit and the software is updated
To do that I first created an Audio Chain with a Reverb effect, set Audio Options to Mono, set Audio Capture to systemcapture_1 and Audio Output to Mixer. The point is I cannot get any sound, I cannot see any signal on the effect meter in the Mixer screen.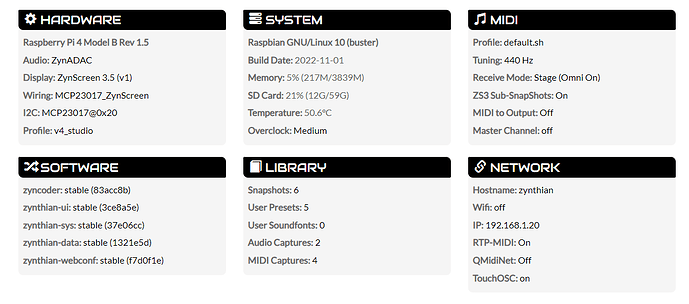 Any help wil be appreciate