Update again!

Anyway, please, be more verbose when reporting an error!!
SD Image version
Is the zynthian UI working or you see the error screen??
Send the UI logs!!!
Thanks!
The SD Image is 2019-09-19-zynthianos-buster-lite-1.0.0
The zynthian is not working, I see the error screen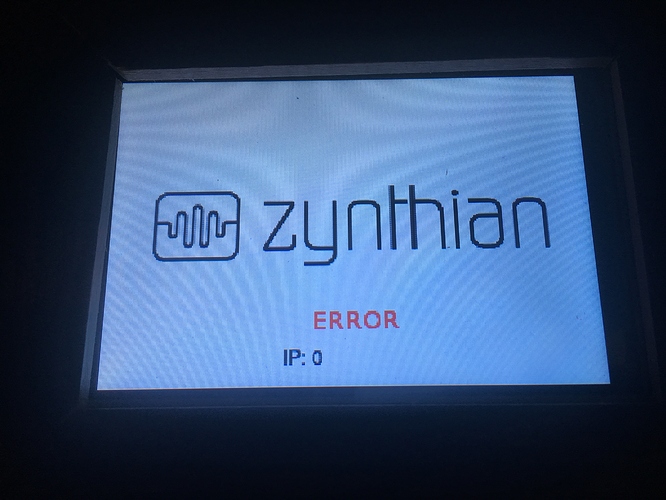 sry, but I do not know, how to copy the ui log. It is always working.
Try updating again. I think i find the error.
Next time, for copying the logs, go to "webconf->ui.>ui log" and enable "debug".
Regards,
no success.
unter Interface i can choose UI LOg and then i can take show or hide debug.
I send a screenshot because it reports frequently "building XImage … done "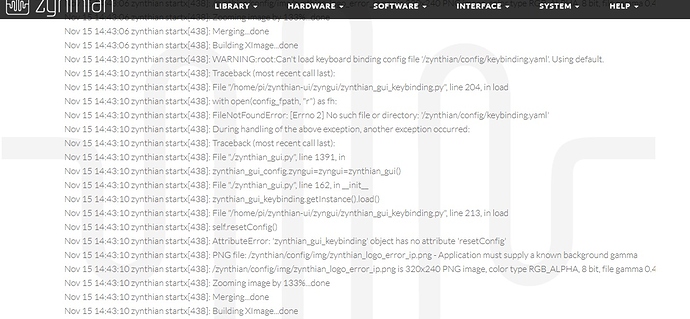 Hi Fernando,
thanx!
It works again!!!
Please, send your adress. I like to make a little gift, a bottle of wine, or so.
You do a great work.
Thank you, very much!

Second that!
Keep up the good work.
Ohhh! This is very kind!! I never say no to a good bottle of wine, my friend!


Although my code won't better after the bottle is empty

Zynthian is my current job. I abandoned all my boring clients to follow the white rabbit. I try to do my best, because i love this project. It's my little son … but i also have 2 amazing little daughters, so my available coding-time has been reduced in the last years … jeje!
My address:
Fernando Moyano - Made Makerspace
Noguera Pallaresa 59-61
08014 – Barcelona
SPAIN
The best!