I just bought a (very) cheap electric guitar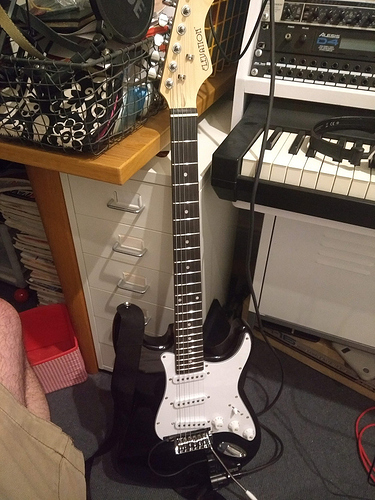 and attached my Roland GK-2A to it.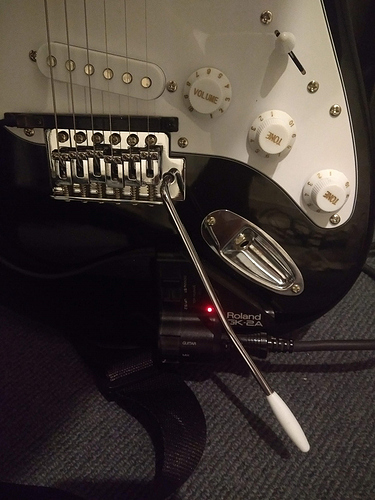 This is connected to the Roland GI-10 which in turn has a MIDI to USB connection to the Zynthian.
Playing synthesizers using different instruments (compared to just traditional piano style keyboard) gives a new dimension and leads to interesting results. I am really pleased that I can now devote one guitar to being a dedicated MIDI controller.
To satisfy @wyleu, here is a quick sample of some Floydesque playing of ZynAddSubFX Companion - Solo.


And a bit of Lordish playing setBfree Booker T Jones.


(Yes, many of the same notes but not necessarily in the same order

.)
What controllers do you use to drive your Zynthian? Pictures and sound sample evidence is desirable.