Hi all,
I have connected a Behringer Neutron to the audio input of Zynthian and I added some audio fx layers. Just to see how it works, I changed the wiring to the image hereunder: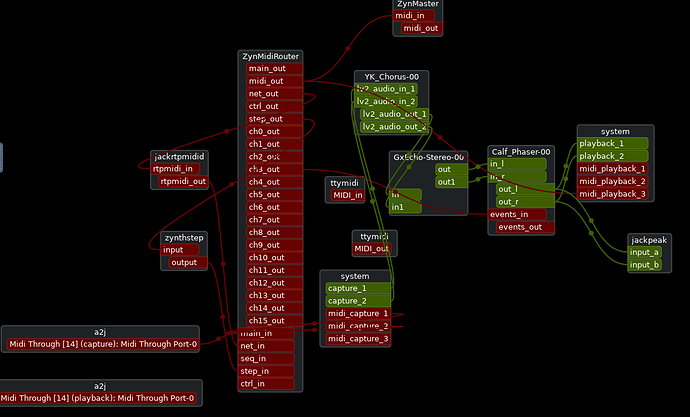 I saved it to a snapshot.
After rebooting I noticed that the wiring was back to the original settings: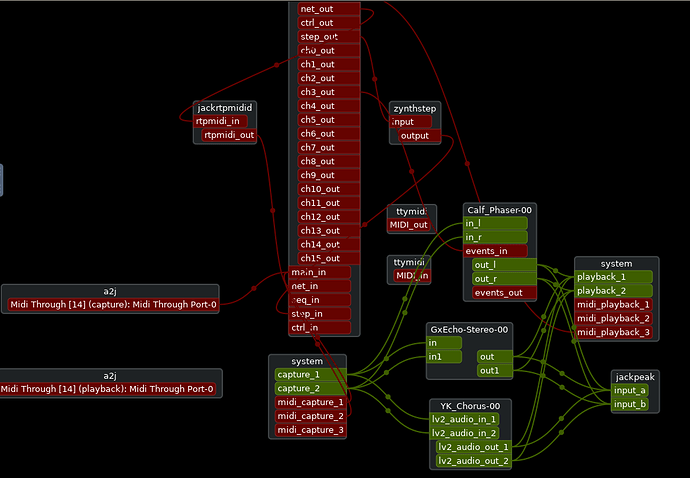 Is there a way to keep the settings I made?