Im Continuing on my my merry Zyn journey, the most diy fun Ive had in ages.
Ive got a custom zynth with Pifi sound card, Ozzmaker Piscreen v2, custom breakout ribbon cable for screen, custom stripboard that mounts and connects rPi header to MCP23017 and encooders etc.
Everything works perfectly, the encoders and s1-s4 buttons are functional.
The problem is now trying to implement the second MCP23017. Ive got it on the same breakout board as U1, and it has the same INT A and INT B, SDA and SCL pins.
It registers at address 0x21.
The problem is that as soon as I enable the 16xSwitch section in webconf, it knocks out any input from U1, ie the encoders and S1-S4 stop working completely. The zynth is still functional and touch/mouse input works, but any inputs connected to U1 stop working.
Im guessing theres some sort of communication error between U1 and U2, but after lots of reading and tinkering im getting nowhere. I hope some of you good people have some suggestions.
Current webconf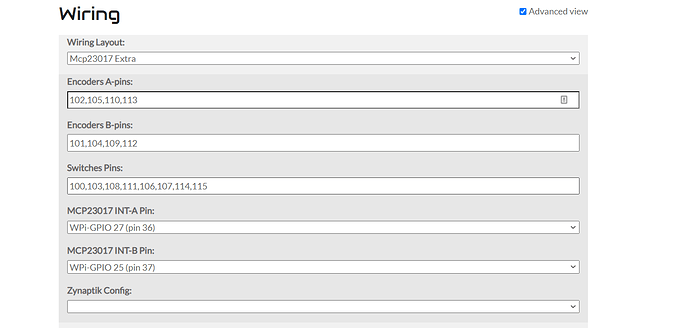 I2cdetect with only U1 installed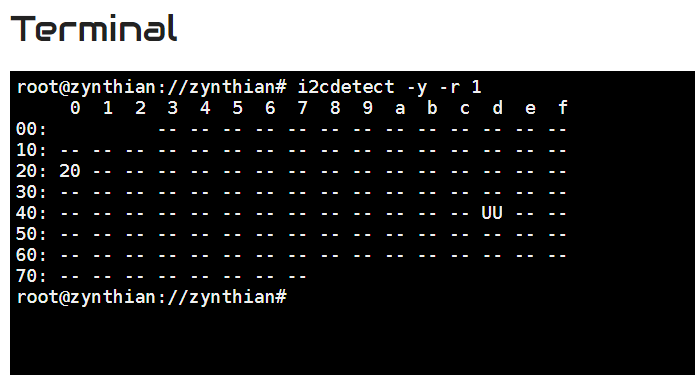 I2cdetect withu1 and u2 installed