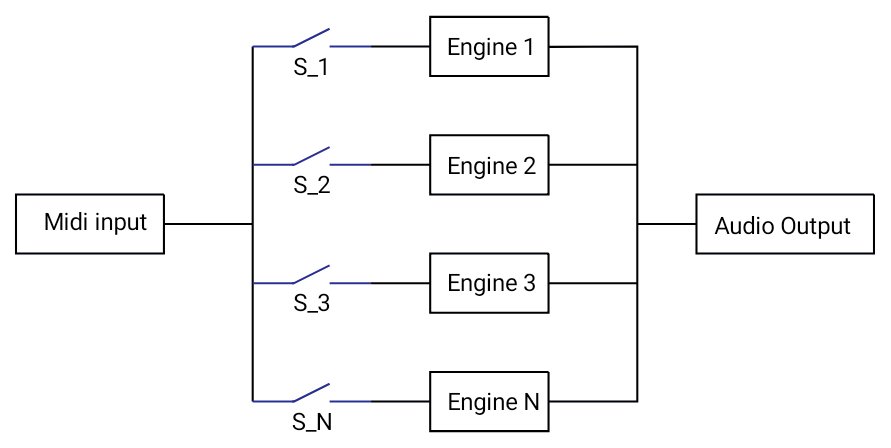 For a live stage on a laptop with an midi keyboard, midi controller and Ableton, I used this scheme…
I implemented layering using only one MIDI channel, activating layers across the trained buttons on the MIDI controller.
It seems to me convenient when during the performance you can add strings, pads or choirs to the sound of the piano or combine sounds as you wish…
is it possible to add midi learning switch to the input of each Zynthian engine?
I would not want to use the mod-ui for such a simple task … it takes resources and has low reliability …
Thanks!!