I am looking at using several different zynths together and to this end I'd like to Map different keyboards to different MIDI channels on the qmidinet network.
I've used the MIDI Mapping mechanism to do this so I have a zynth with no layers that has a keyboard that puts out MIDI on channel 0 ( an AKAI MPK Mini for those really interested in detail) and have mapped it to MIDI channel 4 using the MIDI options in the webconf…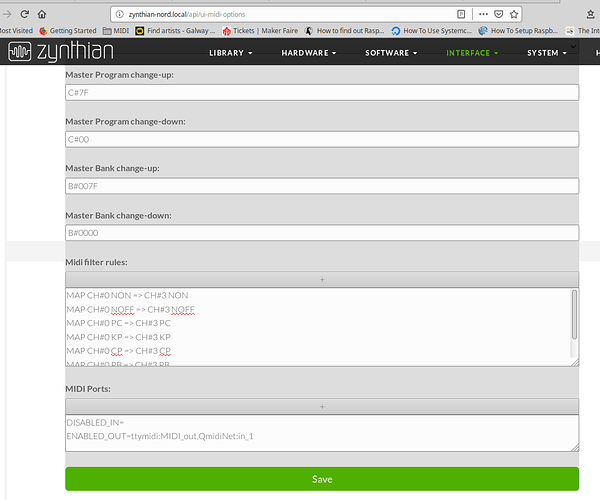 This then plays MIDI channel 4 on another Zynth…
I WILL BE RICK WAKEMAN at least until the first note get's played . . . .