I built a very different kind of drum machine box! Here I am pleased to announce my new cajon!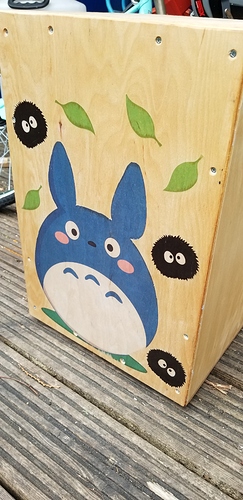 Ok, so not really directly related to Zynthian hardware, but I couldn't figure where else to post it on here. It will be zynthian enabled though. When I built this cajon, I made sure to fit some piezo's and 1/4" jack's, so if I am lucky, I might be able to use it as a midi drum trigger as well as an acoustic instrument.
Post pics of your favourite none zynthian instruments please!