Hi @zynthianers!
Fumata Bianca!! The new Zynthian Kit V3 is available in the shop!!
http://shop.zynthian.org/shop/product/zynthian-bundle-all-kit-v3-326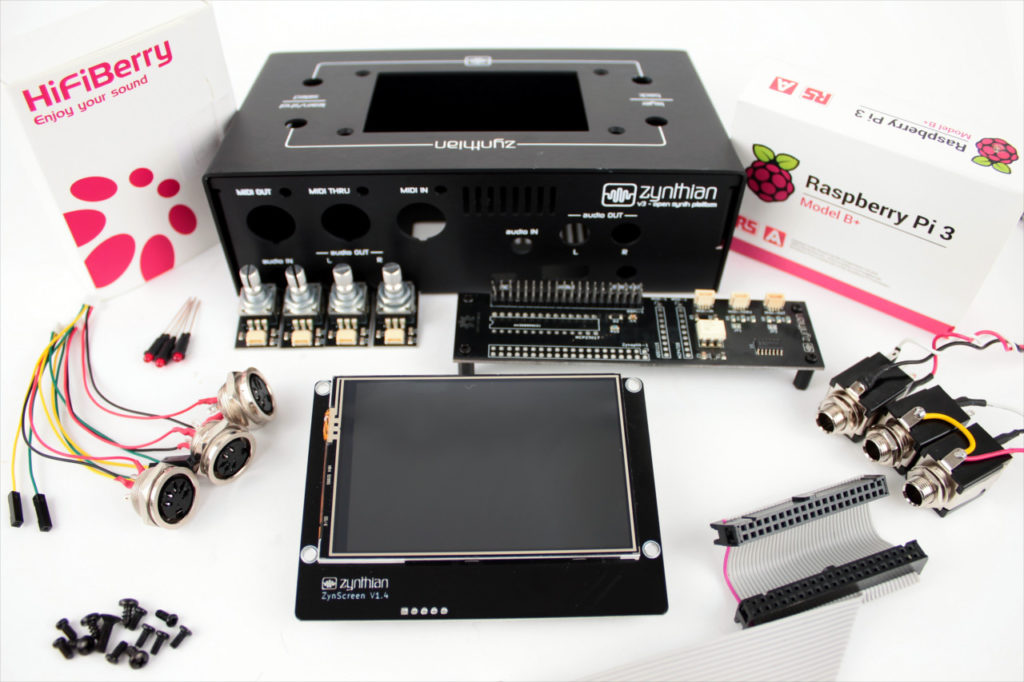 You can read the details in the blog:
http://blog.zynthian.org/index.php/2019/07/17/new-zynthian-kit-v3/
Resuming:
Pre-built: It's completely pre-built using SMD technology, so you don't need to solder anything. Just plug the wires and screw the bolts.
Zynscreen: The new official display has been specially designed for zynthian and integrates the controller interface, what simplify the assembling process.
Zynaptik: The new zynaptik circuit integrates the 3 standard MIDI ports (IN/OUT/THRU) and some new optional features.
Audio Input: The Hifiberry DAC+ ADC is the new official soundcard and integrates audio input, allowing to use zynthian as a powerful FX processor or stompbox.
Enjoy!