Hi @zynthianers!
The new preset manager is quite functional now:
Navigate Banks & Presets/Soundfonts for every engine, including LV2 plugins
Create / Rename / Delete banks
Rename / Delete presets
Download banks & presets/soundfonts
Upload presets & soundfonts to the bank you select. When the preset/soundfont is a directory, it must be compressed with zip or tar.gz. You can upload several files at once!!
Search Musical Artifacts and install from there.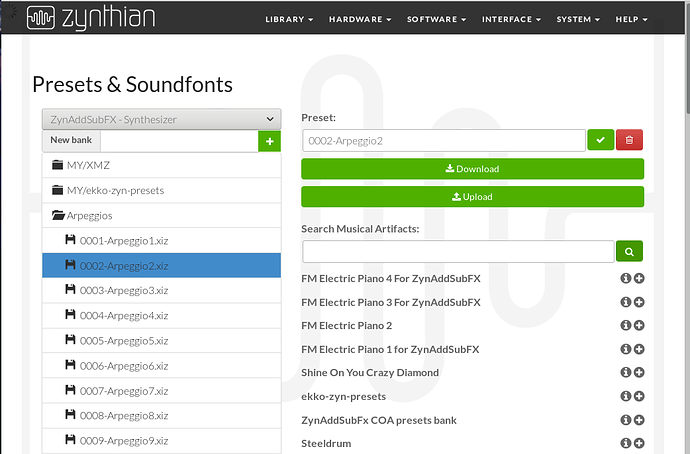 Some engine implementation are still incomplete and doesn't allow all operations. Be patient! I'm working on it … And of course, if you want to help … feel free to join the party!!

Anyway, update your zynthian and enjoy!
Regards,