Got it all hooked up and powered on. Switched to headphone output. No sound. Any ideas?
Hi @KuleeBaba
Welcome to the wonderful world of Zynthian. I hope you enjoy your adventures into sound with us.
You haven't given us a lot of information so I need to infer some things…
You have a 4.4 kit so that is a standard build, no customisation. You should have applied the image downloaded from https://os.zynthian.org/zynthianos-last-stable.zip and I assume you see the Zynthian display like this: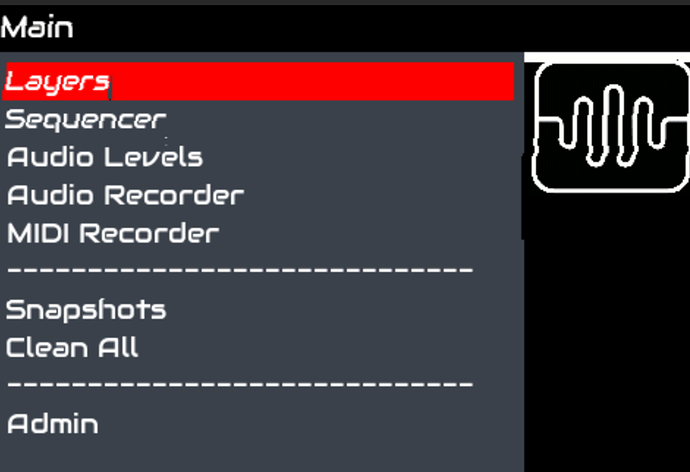 You say you have enabled headphones, presumably here:


And I assume you have plugged headphones into the 3.5mm jack on the rear of the Zynthian: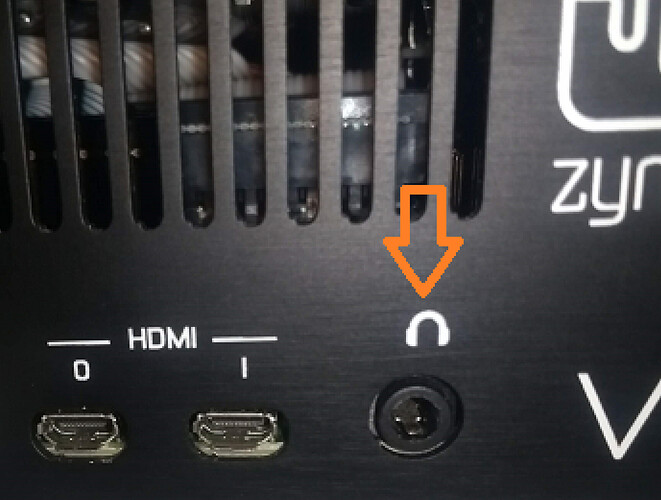 You can then test audio output by navigating to the Admin menu and selecting Test Audio.
Additional note: by using thé RBPi headphone output you won't have the best sound quality.
Yes and yes for the headphone enabling and headphone jack. When I test audio output it stays stuck on this screen: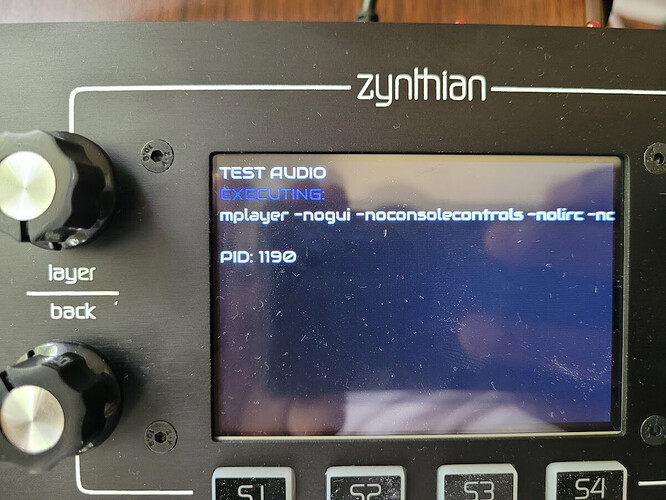 Now I have to admit something potentially embarrassing. The build instructions I was able to find online were for a kit with the Hifiberry DAC. Mine came with the ZynADAC that had no outputs. On the webconf it says I have a Hifiberry DAC. There is a ribbon cable left over and I'm not sure where it goes: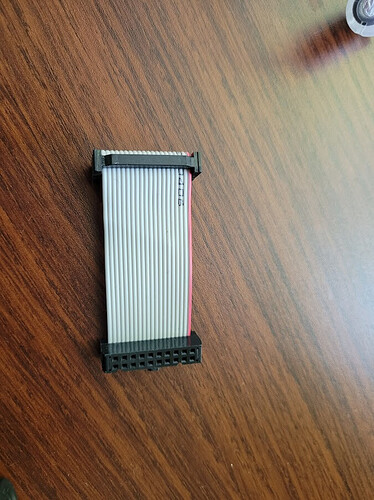 I would bet this is the problem, but I didn't want to make the wrong connections and blow something up. Sorry for not mentioning that before.
That ribbon solved the problem. Now the fun begins… thanks!
Hi @zynthianers!
I just updated the wiki tutorials for avoiding this kind of confusions.
Regards,
My audio test does that exact same thing…
Audio test should stop by pressing back switch.
Regards,