,or pianoteq 7 stage, as an LV2 instrument.
Some background: I built a little test Zynthian on a Raspberry Pi 3 - which seemed lovely, but was clunky in my setup, and struggled with Pianoteq. This really is the Pianoteq box for me, so I was thrilled to be able to pick up somebody's assembled kit, as they're still sold out.
Shows up today. Everything works and produces sound except for the Pianoteq install. I run updates. I load up my copy of Pianoteq 8.0 STAGE.
Aaannnd… nothing.
Specifically, it gives me this error when I try to update the license to the machine:
Pianoteq Action Failed: Command '/zynthian/zynthian-sw/pianoteq6/pianoteq --activate xxxx-xxxx-xxxx-xxxx' returned non-zero exit status 2.

It also shows "not found" errors when I try to update from the unit itself.
Here's my zynthian.local info.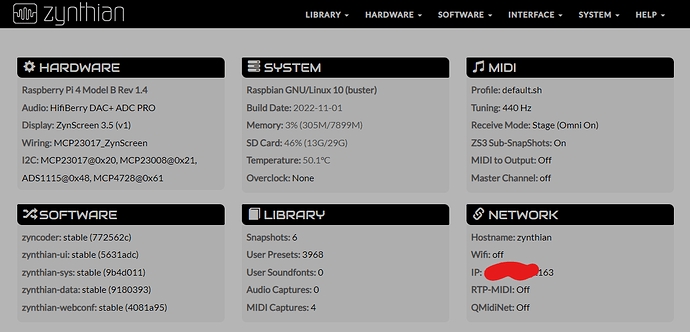 …halp?