Better use the last green image:
https://os.zynthian.org/2019-11-15-zynthianos-buster-lite-1.0.0.zip
but you have to fix it like this:
update_zynthian.sh
$ZYNTHIAN_RECIPE_DIR/install_lv2_lilv.sh

Hopefully, tomorrow's build will be green and it will include the patch

Regards,
Will Aruk Buster RC1 work with a Pi 4, or is Pi 4 support limited to the nightly build?
Hi @Jtunes!
Allí Buster- based images work with RBPi4.
Thais is true for Buster RC-1 and all the following nightly builds.
Regards
Tachaan!

My overpowered Zynthian!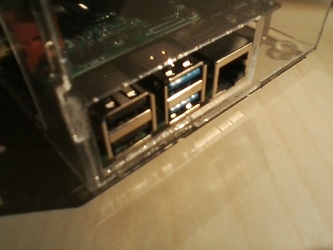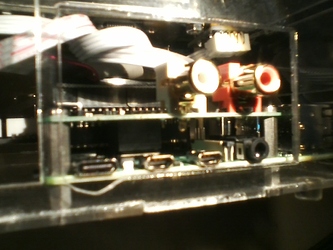 Now, before @wyleu puts his monacle on, here's a little variation on Jump in OBXd! With no XRUNS!

And this is how policemen end up lazy …

. . .
More details in (Success Cases).
I've two of my children locked in a Xmas dungeon until they get my Pi4 bought, and I'm already considering how I should mount it for stage abuse…
Awesome!
Can't wait for mine.
Endless effectchains!
I'm in the process of putting together a v3 kit. Is the v3 kit hardware-compatible with the Pi4 or should I better use a 3B+ for the time being?
Heko
the v3 kit is not Pi4 compatible
Well, that's just because of the case holes. the electronic stuff all works.
Ohhh! Jojojo!! You will enjoy a lot … the Pi4 is really powerfull!! Running Pianoteq and OBXd without xruns is a hugeeeee pleasure!

BTW … are you using Pianoteq? I don't remember you to comment about it …
No only Salamander.
Dont want to sink money into Pianoteq just now

But pi3 just barely runs salamander f.x. if I put some reverb or a compressor on the piano.
So I am looking forward to endless fx chains and OBXd.
Doing mods on my case tomorrow, I'll post some news on it.
Can you post again here the link for the sd image I need to use?
Thanks.
OK! I also prefer to use Free Software … Pianoteq is the "exception" because the "playing experience" is a huge pleasure. I really admire Moddart's work, although they use a proppietary license


I love to feel the sympathetic resonance when playing … if i close my eyes it's almost like playing the real thing.
Remember that SD-card read speed is also very important when using LinuxSampler


(I know you remember)
Regards,
Maybe when I get a gig where there isn't a piano I will buy Pianoteq

Yeah I know. When your fingers really think you are playing something other than your keyboard.
What speed do you recommend? Is UHS1 (Class 10) okay?
My RPi4 has also just arrived today but it is a present from the family so I must wait until 25th… I may just check it works though - to save disappointment

I found this:
http://www.pidramble.com/wiki/benchmarks/microsd-cards