Hi - just came upon this forum and Zynthian in general. Very interesting and looks like some dedicated people have done great work! I am interested in synthesis so I may undertake a Zynthian project soon.
A while ago, I constructed a Raspberry Pi-based audio player with a touch screen using piCorePlayer software. I used an Allo Boss D/A and an Allo isolator for low noise. While the application may not be of interest to people here, the hardware might be.
Here are a few pictures. I used a Hammond extruded aluminum case and fabricated a backing plate to mount the Raspberry Pi touch screen. The bamboo bezel was obtained from Amazon. The top is removed to show the inner workings.
It occurred to me that I could flash an SD card with Zynthian code and experiment using this setup.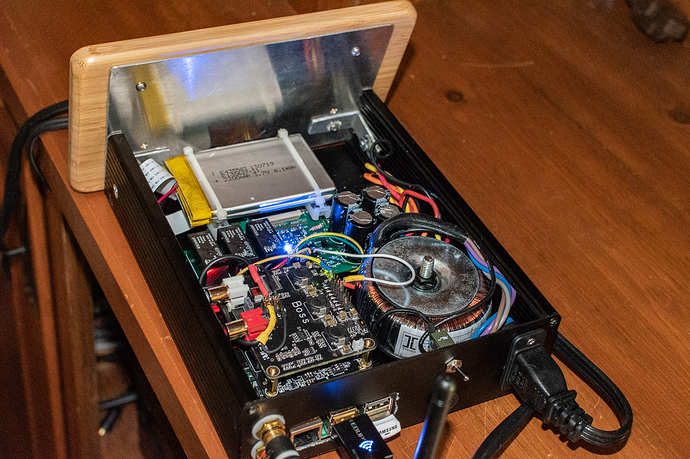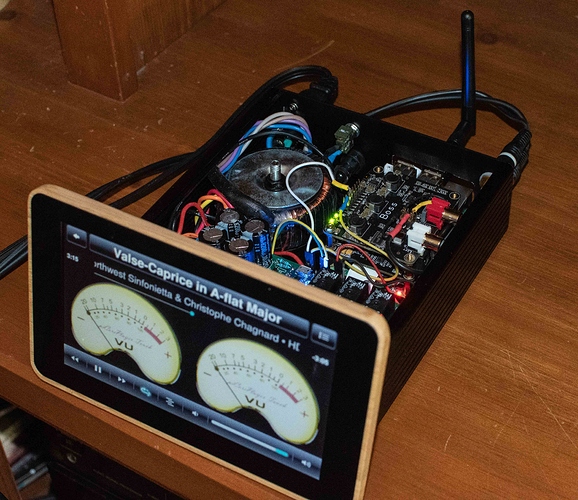 A few more details are in the slimdevices forum at this post.
If you browse through that topic, you will see other interesting ideas for Pi enclosures.