Hi @Hampelschwein!
To set up power supply like this you need:
5V 3A DC-DC step-down converter (like this);
3A Schottky rectifier diode (SR360, 1N5822, etc.);
DC jack socket;
Micro USB male plug (5 pin);
Voltmeter (for checking and adjustments).
First, solder all the components like this:
At this step, it is a good idea to put the diode into heatshrink tube to avoid short circuit.
Next, double-check the connections and make sure that the converter's "OUT+" pad is soldered to pin 1 of micro usb plug, and "OUT-" pad is soldered to pin 5.
You must check the output voltage before connecting this power supply to Raspberry Pi.
To do that, connect your external DC power supply to the DC jack and check the voltage at step-down converter's output pads, it should be 5.0-5.3V: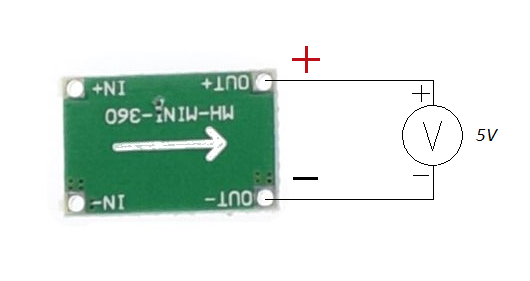 If the output voltage is different, you need to adjust it by rotating the trimmer potentiometer: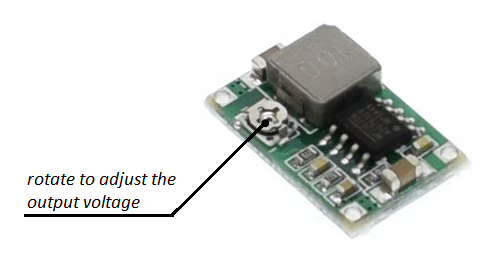 Safe voltage range is 5.0-5.3V.
For the best results, gold plated Micro USB plug is recommended!