I just got my zynthian v5 today, got the latest image, put it on sdcard after checking md5sum, but at boot, I only see a console, the wrong way around from what seems to be the normal perspactive to look at the device, saying kernel panic after quite a bit of error output.
From the messages I dont get an idea on what could be wrong.
Is it a hardware / assembly problem? Or something with the software?
What can I do to analyze/fix it?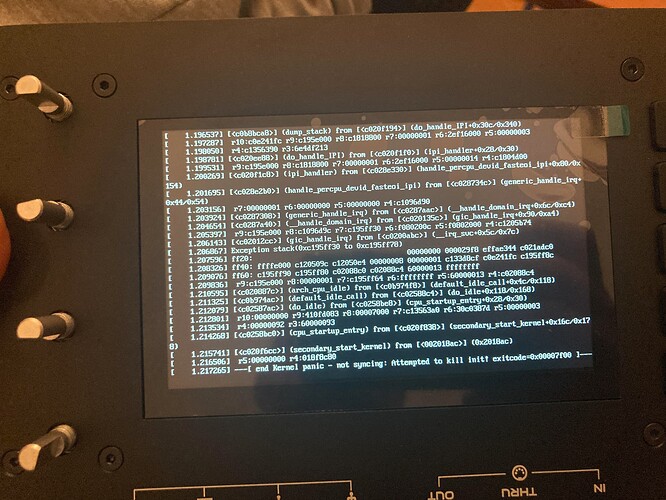 thanks,
Henning