Hi @zynthianers!
I've been jamming a little bit with the SooperLooper LV2 plugin included in Zynthian SD images. It's super fun and you can mount a little loop-piece in 5 minutes.
My setup is really simple:
Zynthian for Looping & Synthesis
Akai MPK mini as Keyboard & Controller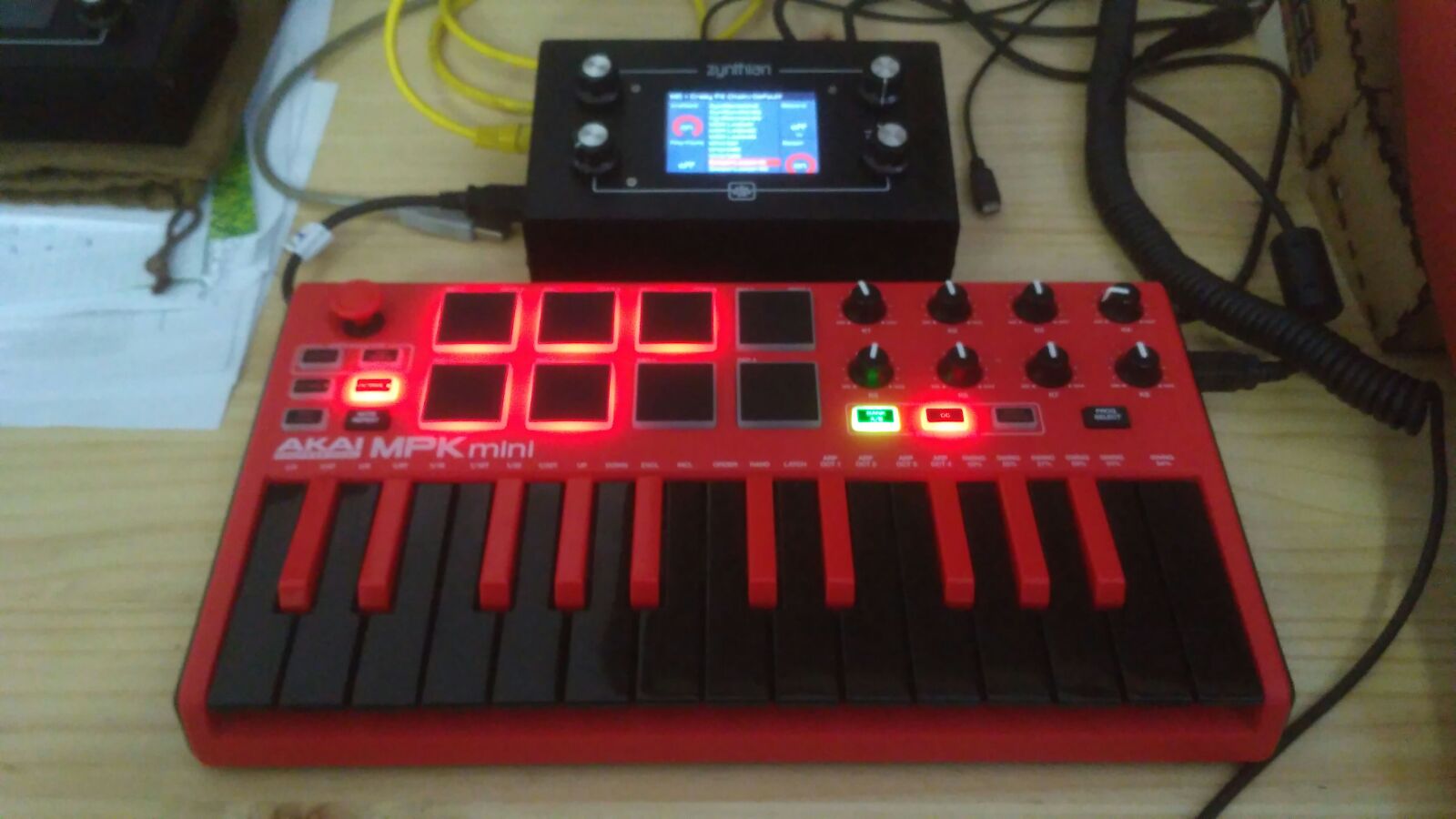 I followed these simple steps:
Create a MOD-UI layer and load "Crazy FX Chain" pedalboard that is included in the Omega SD image.

Map some key-pads from the Akai MPK to the SooperLooper main functions:

Play/Stop
Record
Reset
Undo
Redo

(*) You need to update your zynthian to get the latest MIDI-learning fixes

Create a LinuxSampler layer and load some drum-machine or the percussion layer you like. Once the layer is created you have to route its audio output to MOD-UI. You can do this by "clicking bold" on the layer you want in the layer list.

Click Play & Record in SooperLooper

Play your base. Start with something very simple, a kick every 2 or 4 beats. You can extend your loop all you want. When you click "Record" again, your loop will start to repeat.

From here to the moon. You can click "Record" again and "overdub" whatever you want, like sound layers (click "Record" again for stop recording and finishing the "layer"). You can change the instrument (don't forget to route audio to MOD-UI for each new layer). And of course, you can undo and redo all you want. It works very well!!
Here is a little example of my jamming session:
Nothing special, but funny!!

After this, I think that a full integration of SooperLooper could be a great add for Zynthian … what do you think?
Enjoy!!