Hi @zynthianers!
I'm really really happy of present to you the new Zynthian Kit v4: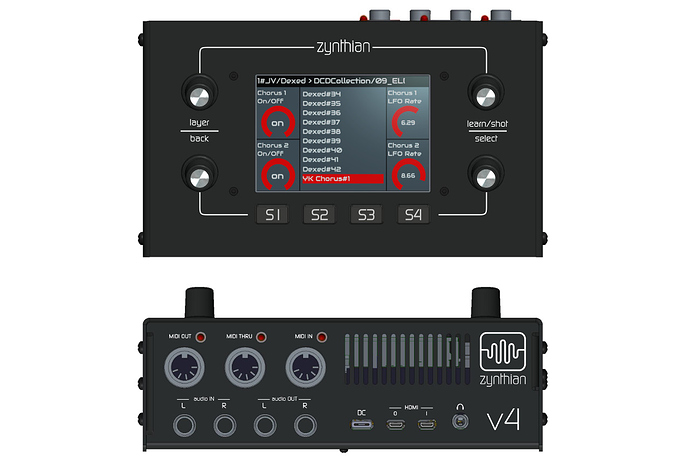 OK … we didn't have time to make some decent photos yet, but you will see the real thing in a few days.
You can read the details in the zynthian blog:
And visit the new website we have been preparing for the project:
It's not totally finished and there are some problems yet, but i think it improves quite a bit the old one

Enjoy!