IT's obviously time for another completely unfeasible zynthian construction to emerge from wyleu towers …
Meet zynthian-1820.local and it's close friend raspi3-1820.local . . . .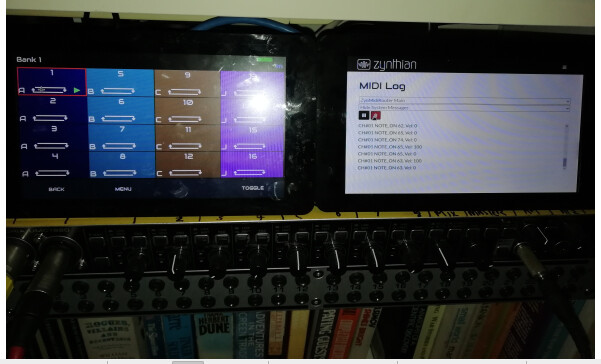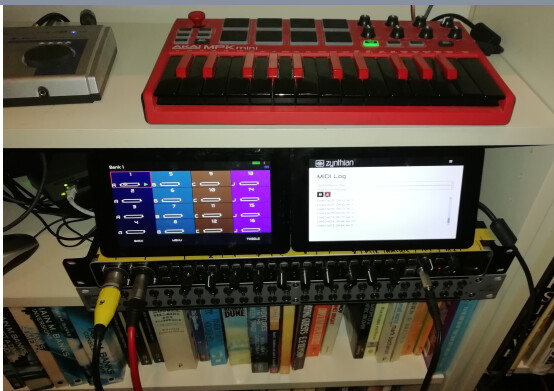 It's running stable ( updated ) + we have a very nice and handy combination of two 7" screens one running zynthian connected to the Behringer 1820 via USB whilst there is a giggabit ethernet hub linking to a 7" touchscreen with a Pi3 running raspbian os and the browser run full screen.
A rather nice little presentation, I hope you agree, which will run all your zynthian desires and configuration from a touchscreen, a mouse and a keyboard.
IT will probably gain encoders and switches shortly and all within an acceptable 3U real estate . . .
More news as soon as the 15mm aluminium strip is back in stock somewhere within cycling distance.
This is becoming my current testing rig and might even produce a video or two if I can get video working on a separate laptop … ( should really be a pi shouldn't it …?)