Hi everyone. I'm new to the world of Zynthian and received the V3 kit last week. Got around to building it last night. Everything went smoothly and I did not run into any issues building. The wiki is pretty spot on!
Turning it on resulted in a blank screen though. I neither see an error screen nor the actual ui. So I reflashed the SD today. Still the same result.
I was able to connect to the web interface and set the kit to V3. Rebooted. Still nothing on the screen. I activated the UI debug and could not find any error messages. When connecting via HDMI I see loads of green "OK" messages and then it looks frozen prompting a single underscore. I guess that's when the actual UI activates, but I'm not sure.
Here's a picture of the build: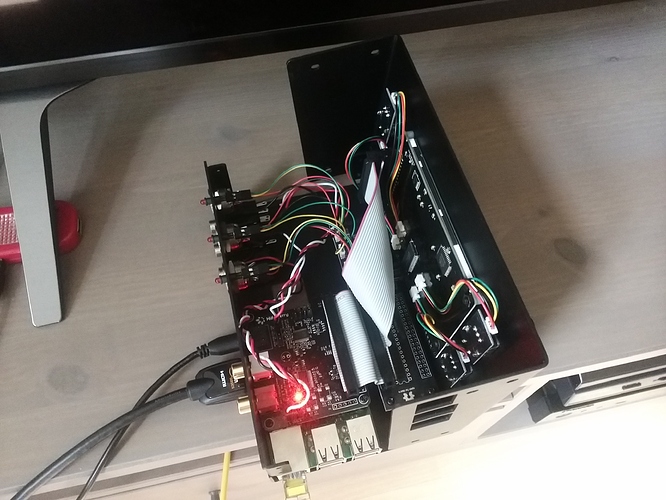 Any suggestions as to what I should try next?
Any ideas are appreciated.
Thank you!