I'm working on my official 4.4 kit and looking to make use of both audio channels. Just realizing that there seems to be something weird going on with the left output channel.
I typically use a balanced TRS cable to connect to a mixer, but when using both L and R channels, the right channel is consistently hotter than the left. When I listen through an unbalanced connection, the left channel is completely dead. I fed both into my audio interface, and did a sine wave generator test. I gradually raised the master output volume on both channels from 0 to 100. Here's what I saw in Ardour: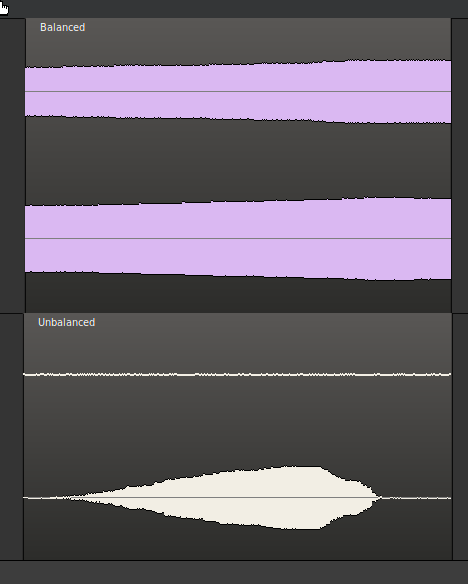 It took dropping the output volume on the right channel by 20 (e.g. L: 100; R: 80) to get the signals to match.
Could this be a short on the ZynAuCon board? Or something similar? I'm glad that I can at least use the right channel either balanced or unbalanced.
Thanks for the help.