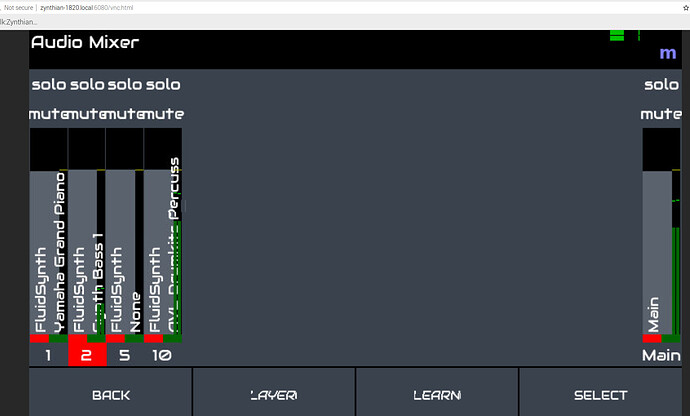 The zynmixer on a 7" touchscreen.
Could we reverse the engine and patch name as the patch name seems more lelevant and readable the other way round?
Would M & S carry enough interface weight to avoid the rather compresed solo & Mute? They could consume considerably less screen size or are they optimized for the standard kit?
Anyone any experience of the effect of rotating characters in a font in this situation and purely from as a thought experiment how easily would that rotate characteristic readability?