I've been trying to get the emulator up and going. It's gone a long way but it is not getting all the way there and I'm a bit stuck.
The process according to the wiki is reasonably simple.
1)Set up the environment. I'm running ubuntu but the debian jessie script works a treat for this
2) qjackctl &
This also works fine and starts up

There's no mention of needing to do anything with this screen. Is anything else needed?
3)cd zynthian
cd zynthian-ui
./zynthian_autoconnect_jack.py
This is not right. There is no zynthian_autoconnect_jack.py is the zynthian-ui folder. There is however a zynthian_autoconnect.py in the zynautoconnect subfolder.This apparently runs without error but I'm not sure it really does anything.
4)cd zynthian
cd zynthian-emuface
./zynthian_emuface.py
This also runs fine and starts up the emulator. However, it's not complete. It has the encoders but no ui as in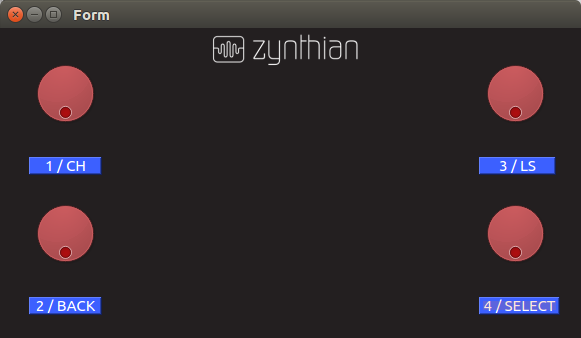 I'm guessing there's more setup to be done that I'm missing. Any ideas what?