I tried flashing this to a 128GB memory card.
My setup:
Raspberry PI4 4GB
official power supply
128 GB amazon basics SC micro card
HDMI to mini HDMI cable
LG external screen
Generic mouse and keyboard.
Simple aluminum heat sink with no fan.
No hats, no DACs.
Here are details of the issue. I flashed the image onto the SD card and put it into my Raspberry Pi after sometime it started, and the LEDs on the Raspberry Pi started to blink. The red light was stable and the green light kept on blinking showing that there is activity. On the HDMI screen I saw a blank screen there was no logo or any kind of splash screen it booted into a into a terminal that looks similar to the following image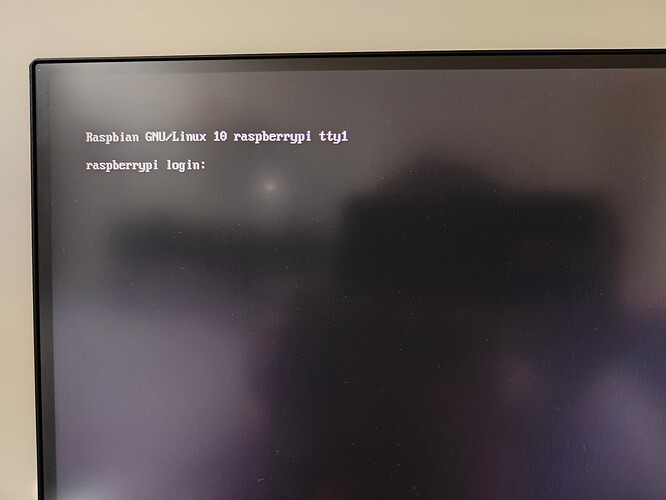 After this it kept on blanking out and then going back to this image. I understood that this is some sort of rebooting behavior that is going on to install things in the back ground (I do not understand why this would be since it is a ready made image) and allowed it to happen after some time however I notice that there is no progress. something funny happened that the terminal name changed from "zynthian" to "raspberry pi" login as you can see in the screen earlier.
web-config tool doesn't work. Raspberry pi does not have open ports on LAN. I nmaped the IP. Since the PI works with other Images I think the issue is limited to this particular zynthian image.
Am I supposed to do here? it's been one hour and there has been no progress on the Pi. Is there a stable image that I can use? I want to try it on the pi before committing long time to this project.