After following the forum for a while I decided to try Zynthian for myself using some hardware I have laying around: a Pi 3 b+, WaveShare 10.1" IPS touchscreen and a Steinberg UR22 mkII USB audio and midi interface.
I have the screen working correctly, I set the wiring layout to DUMMIES, and the soundcard to USB audio, but I keep getting an error screen. When I checked aplay -l the UR22 is listed correctly. When I try running the /zynthian/zynthian-sys/sbin/zynthian.sh script, it gets into an eternal loop full of errors: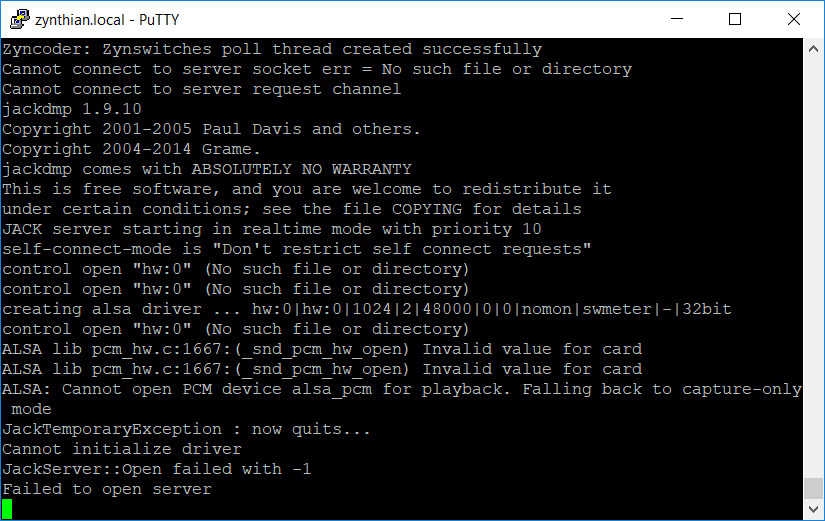 The first error seems to be the line 'ALSA lib pcm_hw.c:1667: (_snd_pcm_hw_open) Invalid value for card'. Does this mean that I have to change something in the audio configuration, or could there be another problem?