Just finished my Zynthian build: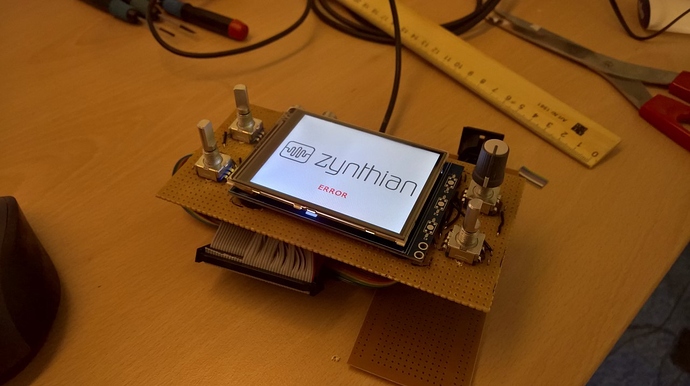 The LCD is a Waveshare3.2. I added the proper overlay and changed the right line in the config.txt file.
When I start the Pi I get an error, which has something to do with the GPIO…
SSH to the pi and stopped zynthian.
When I run the zyncodertest I get
pi@zynthian ~ $ sudo zynthian/zyncoder/build/zyncoder_test
INITIALIZING ZYNCODER LIBRARY!
Zynswitches poll thread created successfully
SETTING UP ZYNSWITCHES!
gpio: Unable to open GPIO direction interface for pin 27: No such file or directory
wiringPiISR: unable to open /sys/class/gpio/gpio27/value: No such file or directory

Any clue?
Cheers,
Kees