Hi everyone, I'm new here.
I bought a pre-built kit recently, and it arrived today. I followed the instructions, but everytime I boot the device, it gives me the ERROR screen.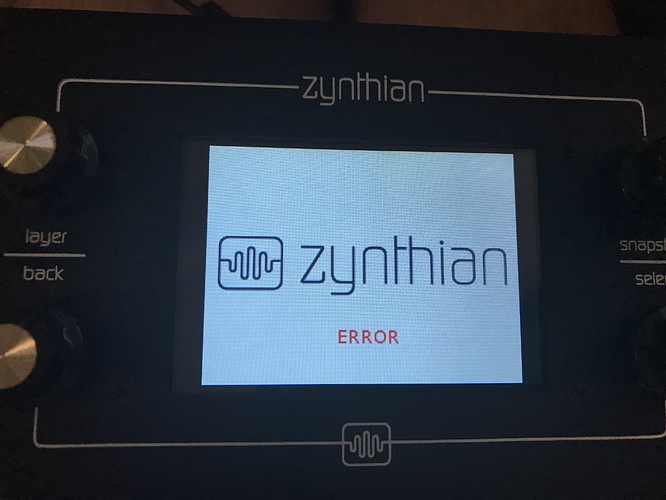 I've tried disconnecting an reconnecting everything, I've tried to reburn the SD, the web access works fine, but I can't see to find out what's wrong.
I'm not a programmer or a super advanced user, but I can follow instructions, can someone guide me on what can I do?