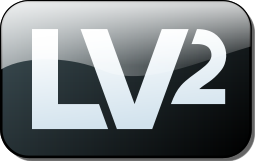 Great news, @zynthianers!
I've been working in a new engine that allows to launch any LV2 plugins as standalone layers. MOD-UI is fantastic, really, but sometimes you only want to have Dexed, Noizemak3r or any other synth engine in a "normal" layer that can be transposed, cloned or assigned to the MIDI channel you want.
You can test it here, before merged into master:
rm -rf /zynthian/zynthian-sw/jalv
/zynthian/zynthian-sys/scripts/update_zynthian.sh
cd /zynthian/zynthian-ui
git fetch
git checkout jalv
reboot

Currently the list of LV2 plugins is hardcoded, i will try to make it dynamic, but until then, please, tell me what plugins you want to see in that list. I don't want to list all the plugins installed into the system but a user list that can be managed from the webconf (mheidt??

)
The current list is:
	("Dexed", "https://github.com/dcoredump/dexed.lv2"),
	("Helm", "http://tytel.org/helm"),
	("MDA ePiano", "http://moddevices.com/plugins/mda/EPiano"),
	("MDA Piano", "http://moddevices.com/plugins/mda/Piano"),
	("MDA JX10", "http://moddevices.com/plugins/mda/JX10"),
	("MDA DX10", "http://moddevices.com/plugins/mda/DX10"),
	("OBXD", " https://obxd.wordpress.com"),
	("SynthV1", "http://synthv1.sourceforge.net/lv2"),
	("TAL NoizeMak3r", "http://kunz.corrupt.ch/products/tal-noisemaker")

Everything should work as normal in jalv (LV2) layers. All functionality is available:
MIDI Learning
Transpose
Clone
Audio-Routing to MOD-UI
Change MIDI channel
Enjoy … and send some feedback, specially if you find errors. I had to modify and refactorize critical code in many places … help me to debug, please!!

Kind Regards,