As jose suggested I will ask my question here in the forum.
Last days I build my zynthian but something is wrong.
When I connect the all-in-one module the respberry does not start.
When I start without connecting the module the pi starts and I can see the start script on my 5 inch waveshare screen and zyntian works.
I can control zynthian with a usb mouse. Not with touch screen.
When i have connected the all-in-one module i have no access to the pi from my pc.
The pi is not listed in my network!
By the way i use the android app "fing" to find the ip for the pi. Is very easy!
What I have done until now:
I have checked the soldering – for me its ok.
I have checked the components on the pcb – for me its ok.
I used an other ribbon bus cable from my old pc – same problem
I hope sombody can help me!
Her some pictures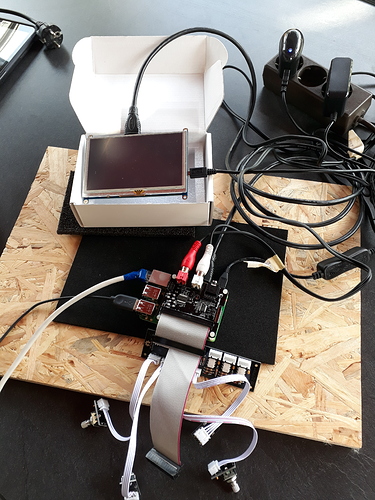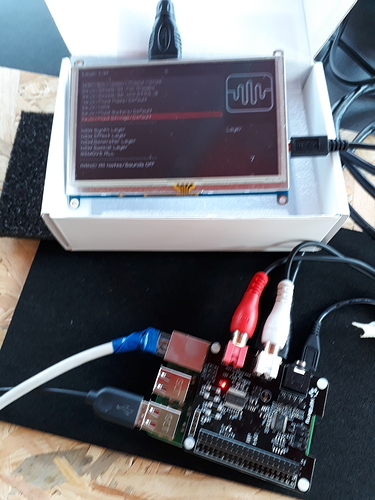 !