In this new economy, where socially distanced outdoor performances are seem like a good idea. Expanding the capabilities of homeless looking, but talented musicians could involve some Zynthian/Mod variation.
San Fransisco has had a program in which pianos are left outdoors for public access. (Photos)
Imagine a Zynthian and amplifier bolted down in an ATM like enclosure in a park for public access.
I have seen an accordion street musician in my neighborhood, there are MIDI accordions available (Roland) that can make full use of Zynthian capabilities, (I understand they are much lighter than the real deal) somehow rock posing with a keytar looks odd without a backup band.
I had just made a rambling post on the form that headless Zynthians could take, including a minimal low cost version, perhaps more affordable to these street performers…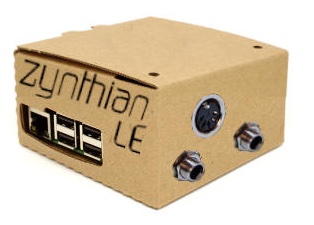 I have been away for some time and need to study the remote access capabilities documented in the WIKI, and follow the discussion of VLC. (Though I suspect something more clever than shipping out screen grabs will be needed)
I'm not sure how to get even a stripped down zynthian into the hand of a homeless looking person with an old guitar and a practice amp, perhaps some arts grant program… I will at least try out a min prototype system with some locals.
(I've heard that the Covid economy has caused an increase in food shoplifting. Oddly, the local Microcenter store reportedly lost some $3000 in Raspberry Pi's to a shoplifting mob who overpowered the staff, one has to wonder where they will end up)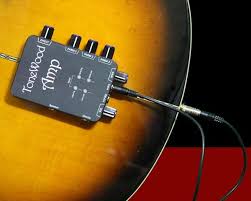 One clever piece of equipment that's been around for 5 years, the ToneWoodAmp, attaches to the body of an acoustic guitar with magnets, with the help of an added pickup it uses the body as a speaker. There are endless sample videos of pros on youtube trying one for the fist time, people who compose on their couch with a guitar find it inspiring.
Flamenco autowah
They have built on the pickup and amplifier base, by sending a line level to iPhone apps, MIDI Guitar, in conjunction with Sampletank can generate Polyfonic MIDI accompaniment. (real time chord extract with a phone app is quite an achievement), without the traditional 6 channel pickup associated with a MIDI guitar . MIDI Guitar is available for Windows, MacOS & iOS (But not Linux!!)
For those who want to tinker with pitch detection:
Here's a list of Transcription plugins (for Vamp, an audio processing plugin system, that doesn't do real time MIDI output (Yet) perhaps some coder can will be inspired to make a real time optimized version of such code.) Here's a 2018 paper: A polyphonic pitch tracking embedded system for rapid instrument augmentation, that concludes: The system runs in low-cost embedded devices with ac-ceptable latency. An extensive test with electric guitars have shown that the system is able to detect melodic notes and polyphonic chords even during very fast performances.
A strong looking source of music experimenting code is The MusicBricks Toolkit, (#MTFToolkit ) there are some odd projects like color triggered notes, there is real time pitch detection and pitch shifting code, after signing up to download the pitch detector code you get compiled binaries for Android, iOS, OSX, Win 32/64 and a header file & example code. Missing Arm processor binary.
Loopers are a popular way for solo acts to enrich their performances. This Violin player makes good use of a pedal.
Here's a short Zynthian thread on possible future MIDI and analog? loopers. The always ram challenged Zynthian's may be limited in multi layer audio loops. Raw 16 bit stereo appears to eat some 172K/second (10.3 Mb/minute) that's not too bad… (I ran across freewheeling, a 12 year old Looper with Linux C src code ( compiled Mac demo didn't work for me)