Hi there !
So, it look like using OSC is not as easy as I though.
i have a working PedalinoMini GitHub - alf45tar/PedalinoMini: Wireless and Bluetooth MIDI Foot Controller in a working Wifi environment and a working QmidiNet.
But now that I want to use OSC, it seem that I don't know how to use it.
I've tried to send an OSC message via button one this way:
OSC Adress
zynthian.local:1370/CUIA/SCREEN_MAIN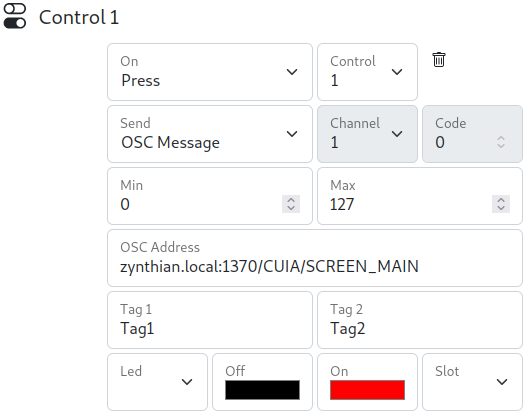 And many other variant but nothing reach the Zynthian and I don't know how to send OSC message via other tools neither.
I throw a bottle here, but of course ask the same thing into the PedalinoMini Github page… just in case somebody understand OSC so well that he can understand what i'm talking about