Hi all zynthianist,
I started learning the make template for Open Stage Control which sending OSC messageses.
I don't know if I will be able to make a template for SooperLooper on Zynthian, but the first attempts are here in the form of basic CUIA commands.
Maybe this template will help those like me who have a encoderless Zynthian.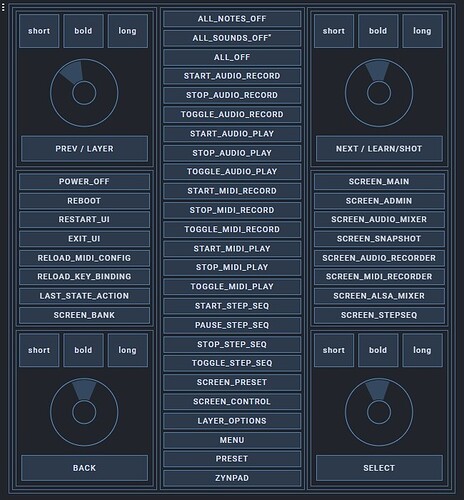 zynthianCUIA.json
(110.8 KB)
P.S.: These three commands are missing from the template
"/CUIA/PRESET_FAVS"
"/CUIA/ZCTRL_TOUCH"
"/CUIA/LEARN"