Hi @zynthianers!
I would like introduce the new funny toy i've been working on … jejeje!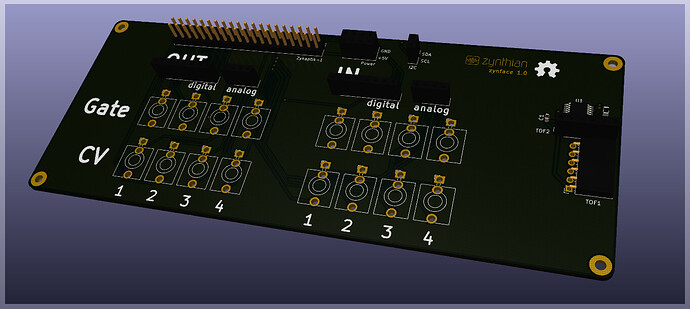 First, a quick & dirty video with the current prototype, that is almost finished and ready for production:
Yes, the tablecloth is a gift from @C0d3man … i know you know that

As you can see, i'm controlling the zynthian with a SQ1 (analog sequencer) using exclusively CV/Gate signals. Amaaaaazing!!! These are very good news for modular/eurorack lovers, among others, jejeje!!
The ZynFace gives easy and convenient access to all the extended zynaptik functionality using pin sockets (electronic lab style) and mini-jack connectors (modular style):
16 x digital IO ports (4 as minijack Gate-IN, 4 as minijack Gate-Out)
4 x analog inputs
4 x analog outputs
Regards!