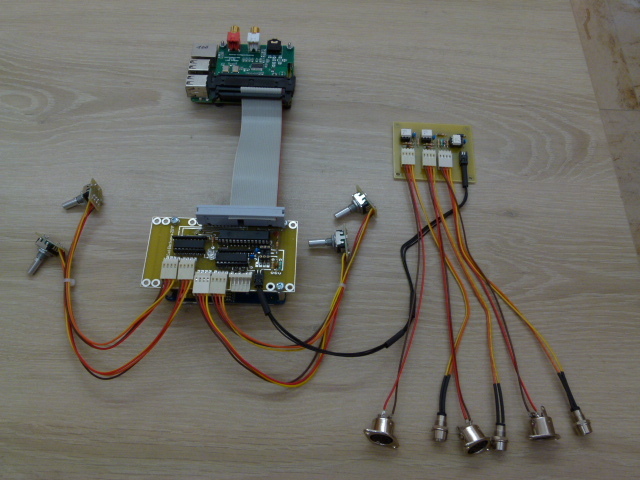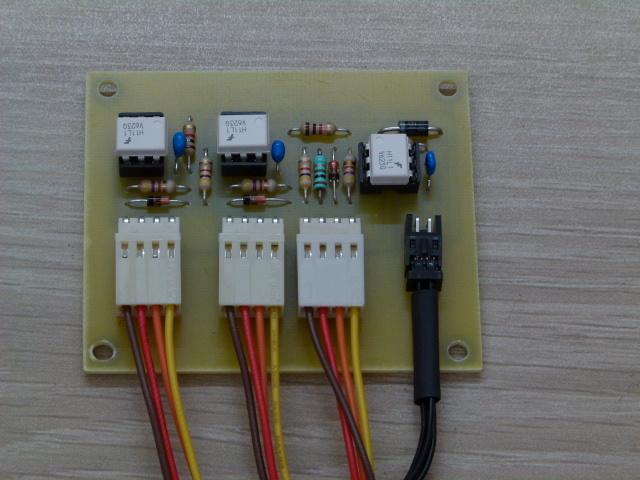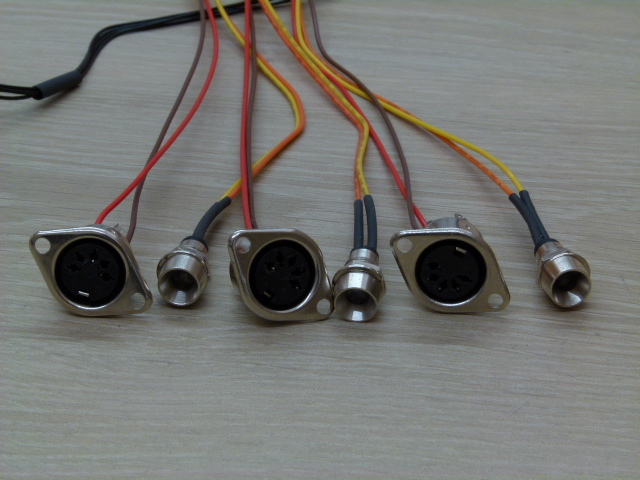 Testing:
Always do a Visual check first
this can prevent much misery.
The test programs are meant to run on a standard Raspbian OS
as pi, in a therminal ( window )
they are written in python2 (zynthian uses python3).
The test is done at 38400 baud not on 31250 baud as in zynthian
31250 baud is not a selectable value on Debian-OS
the settings are complex to stand 31250 baud
the test can also be done at 38400 baud so we use for the convenience 38400 baud.
You can't use a MIDI device as a test transmitter,you get only strange characters !
First we have to prepare our RPi to use the serial port
howto : look at MIDI on Hardware testing
If the RPi is ready
Open a terminal:
Run Tx.py
https://github.com/zynthian/zynthian-hw/blob/master/test/Tx.py
The RED led turns on everytime there is text sent.
Connect OUT to IN with a standard MIDI cable.

Open 2 terminals:
Run Rx.py in the first.
https://github.com/zynthian/zynthian-hw/blob/master/test/Rx.py
Run Tx.py again in the second
that gives the following: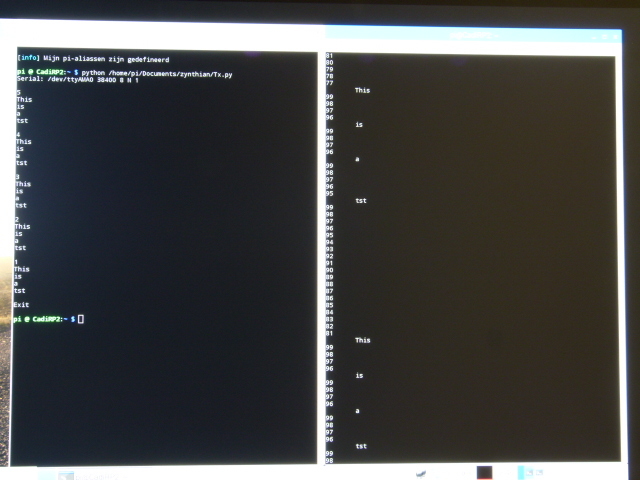 Every time the RED led lights up, also the ORANGE (Through) and the GREEN (IN) lights up.
To test the THROUGH you need a second RPI that features a MIDI IN ( 2 in 1 for instance ).