Hi everyone,
I'm quite new to zynthian and raspberry hacking, I hope I put my post into the correct category.
I want to build a combined sampler and effect machine for live performances. Could you give me some hints if you think this is archivable with Zynthian?
I want (besides the touchscreen and 4 rotary encoders):
4 analog Inputs (incl. preAmp for mics)
2 analog Outputs
additional controllers (fader and rotary encoders)
triggering samples (from a piezo or maybe even with circuit closing)
Diagramm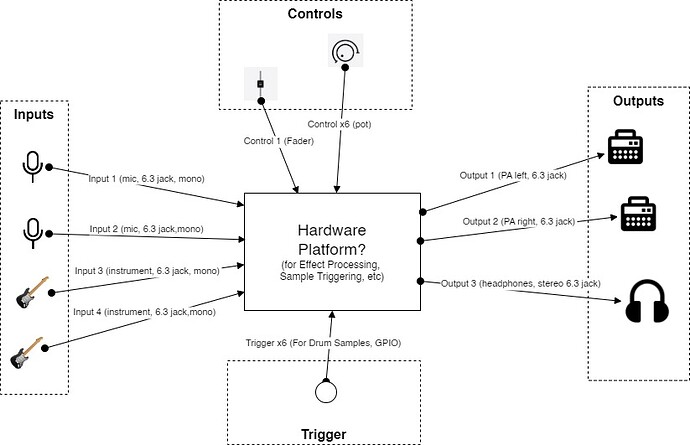 I would very much appreciate any tips (or criticism) as this is to be my first more complex electronic instrument.
Thanks
Kame